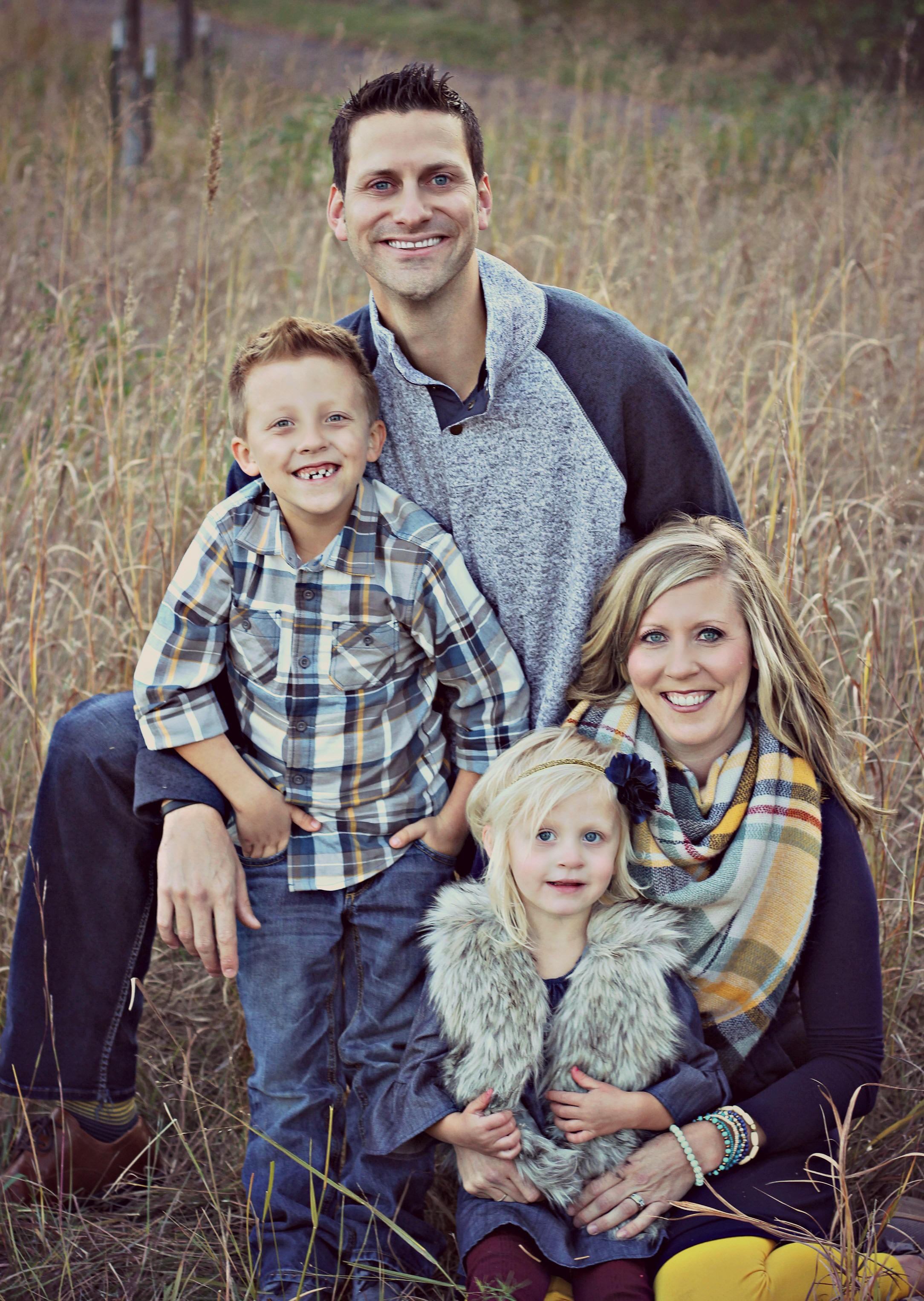 My wife, Amanda, and I were married in Colman, SD on October 13, 2007. We have called the following places home during our time together: Egan, SD - White, SD - Timber Lake, SD and Brandon, SD. Amanda is a Registered Nurse and obtained her degree from the University of South Dakota. She is currently working as a School Nurse. In addition to supporting students, staff, and families, Amanda works 24/7 as a Mom and is doing a GREAT JOB - which is no small feat with our rascals! Amanda and I enjoy spending time with family and friends, watching Saints Football games, and attending concerts. We introduced Kroix Matthew to the world in March, 2011. Kroix is interested in basketballs, baseballs, and going 100 miles per hour every second he is awake. Kroix is an excellent big brother. We welcomed Vayah Marie to our family in December, 2014. She is full of smiles, giggles and snuggles (if you can catch her)!

I am the son of Frank and Dianne Larson. Both of my parents were educators. My father was a school administrator in South Dakota for over 30 years and my mother taught FACS and English. I appreciate all they have done for me and would like to take this opportunity to say THANK YOU for everything.

I am the youngest of three brothers. The eldest, Heath, is married to Misty and he is the Superintendent for the Chester Area School District in Chester, SD. Misty is a High School Math Teacher in the Chester District as well. They have three wonderful children - Cade, Makenna and Emery.

The middle child, Christopher, is a general surgeon in Aberdeen, SD. Chris is married to Melissa. Melissa is the owner / operator of Karisma Boutique in Aberdeen, SD. They have four beautiful children - Kalen, Talon, Amari and Everly. In the Fall of 2012, we lost Amaya in an accident. We treasure the time we had with her. She is Everyday In Our Hearts!

I am very proud of my siblings and enjoy all the time we are able to spend with family.
Education / Professional Experience